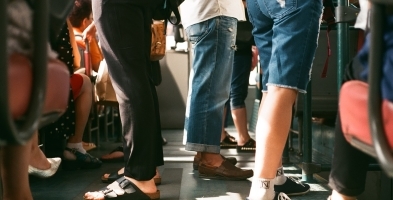 The Certificate of Procedural Phlebology
The certificate is an online exam that can be taken at any time.
It covers the basic knowledge required to practice Procedural Phlebology.
The exam contains 50 MCQ style, True / False questions.There is no negative marking.
Anatomy and Physiology of the Lower Limb Venous System
Vascular Histology
Autonomic Control of the Vasculature

Neuro-Hormonal Vasomotor Tone

Thermoregulation

Superficial and Deep Venous Anatomy

Perforators

Femoral Triangle

Popliteal Fossa

Associated Structures, Arteries and Nerves.

Venous Pathology
Incompetence
Reflux

Perforator Pathophysiology

Telangiectasia's

Skin Changes Secondary to Chronic Venous Hypertension

Klippel–Trénaunay–Weber syndrome

Investigations including Duplex Scanning


Basic Terminology
Doppler Principles
Continuous Wave Doppler
Doppler Angle
Characterizing the Image
Clinically indicated pre-treatment blood tests
Thrombophilia Testing

Venous Thromboembolism
Incidence
Risk Factors

Presentation

Sclerosant Pharmaceuticals
Categories
Dilutions

Clinical Applications

Foam

Sclerotherapy
Micro-Sclerotherapy
Ultrasound Guided Foam Sclerotherapy

Patient Assessment

Complications

Contra-indications

Methodology

Compression Hosiery

Complications and their Management

Anaphylaxis

Protocols

Tessari's Foam

Endovenous Ablation
Laser vs Radiofrequency
VNUS Closure®

Procedure

Protocol

Intense Pulsed Light

LASER
Selective Photothermolysis
Endovenous Laser Systems

Tumescent Anaesthesia

Clarivein®

Venaseal TM

The Diploma of Procedural Phlebology
Successful candidates from the Certificate of Procedural Phlebology can elect to progress to the Diploma.
The Diploma requires certified experience in Phlebology Procedures to be presented to the Board of the Society for credentialling and the award of The Diploma of Procedural Phlebology.
There are standardised NZSPP Log Books for each separate procedure requiring credentialling, documenting at least 50 such procedures and signed off by a peer or member of staff and a solicitor or Justice of the Peace.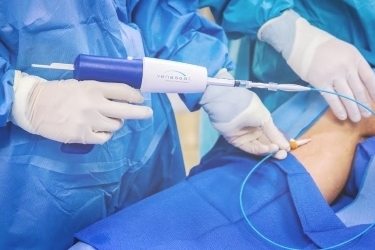 Procedures include but are not limited to:
Duplex Ultrasound, Lower Limb, Mapping Scan.
Ultrasound Guided Sclerotherapy (with either sclerosant liquid or foam.)

Endovenous Laser Ablation (EVLA)

Endovenous Radiofrequency Ablation (e.g. VNUS Closure®, ClosureRFS®.)

Endovenous Mechano-Chemical Ablation (e.g. Clarivein®.)

Endovenous Adhesive Embolisation (e.g. Venaseal®.)

Other or New Procedures with prior approval from NZSPP.

To register your interest in sitting the examination or progressing to the Diploma, please fill in the form below.
Examination Fee will be advised, once paid an email link is sent to enable candidates to complete the online Certificate.
N.B. Preparation Courses are available on enquiry.
Recommended Publications
Vein Diagnosis and Treatment: A Comprehensive Approach. Robert A. Weiss MD, Craig Feied MD, FACEP, FAAEM, Margaret A. Weiss MD. McGraw-Hill Medical Publishing Division, ©2001, ISBN 0-07-069201-7

Atlas of ENDOVASCULAR VENOUS SURGERY. Jose I. Almeida MD, FACS, RPVI,RVT. Elsevier Saunders, © 2012 ISBN 978-1-4377-1790-7

Introduction To VASCULAR SCANNING: A Guide For The Complete Beginner. Donald P. Ridgway RVT. 2nd Edition. Davis Publishing, © 1998 ISBN 0-941022-39-0


PHLEBOLOGY, The journal of venous disease. The Royal Society of Medicine Press Ltd. (ISSN 0268-3555), www.rsmpress.co.uk